Supply Chain Logistics in Springdale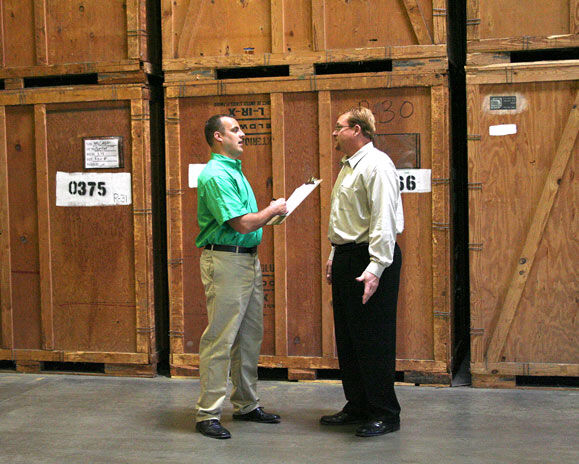 If you're looking for custom-tailored supply chain solutions and NWA logistics, then look no further than Admiral Moving and Logistics in Springdale AR. Our wide-ranging expertise will cover a variety of logistical needs and also ensure that your inventory is protected. Furthermore, we have the technology and infrastructure to get the job done right the first time.
Dependable Logistics
Dependability is also key for proper logistics and supply needs. For that reason, You need to be able to count on your moving company to be everywhere they are supposed to be.
Our Service Flexibility
Admiral tailors each moving project to the specifications of our client and their staff. As a result, we are able to meet the specific needs of our clients no matter how specialized they are.
Superior Quality Service
We also make it our priority to deliver high-quality service to our customers. Experience the benefits of doing business with a Springdale company that will go the extra mile.
UniGroup Logistics
Admiral provides logistics Springdale businesses can rely on by customizing global solutions for our customers while also maintaining a competitive price.
Due to our partnership with Unigroup, Admiral is also able to provide experienced people, technology, and transportation management processes. Because of this, our clients receive their shipments on time and with the highest quality of care. Similarly, our movers will deliver the right way at the right time based on the client's shipping parameters without sacrificing:
Service flexibility
On-time dependability
Superior quality service
The Admiral team also has a long history of managing projects for the following industries:
Hotels, motels, resorts, and conference centers
Assisted living facilities
Hospitals, clinics, and other medical facilities
Model homes
Restaurants
Museums
We have the infrastructure, expertise, and technology to seamlessly integrate your supply chain activities. As a result, our service center network and equipment make Admiral the ideal solution for:
Managing & delivering retail fixtures
Asset recovery services
Hospitality
ATM/Kiosk
High-value products
Exhibits/trade shows
Air Freight
Consumer goods
Admiral also maintains a national network of warehouses and transportation partners that are perfectly positioned to support new facility openings and renovations in a variety of industries. Furthermore, Admiral provides logistics such as transportation, warehousing, and installation while also tracking each individual item from the vendor to the facility. Aside from our Springdale warehouse, we also partner with a global network of vendors to service your needs wherever you go.
Contact us today to schedule your free "No Pressure" in-home quote from one of our experts