Your Dependable Long Distance Moving Company in NWA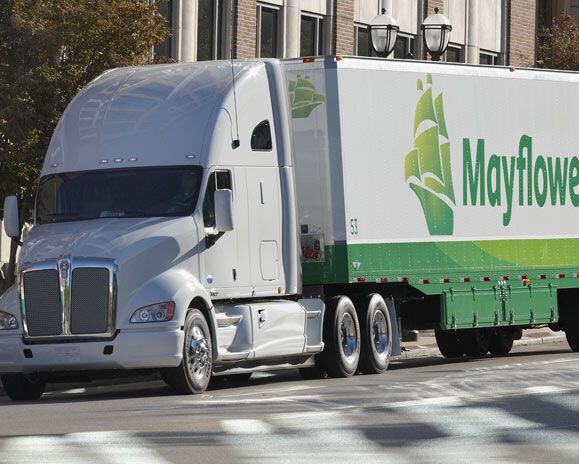 An international move is a big deal! You need long-distance movers from a trusted moving company that can handle the planning and can accomplish such a move without issues. Admiral might operate out of NWA, but we have partners across the globe that provide us with the tools to implement a successful move to any location.
Dedicated Long Distance Moving Company Counselor
You need a long distance mover that can handle the planning of an international move. You will have a Dedicated Move Counselor. The counselor will navigate you through the entire moving process from origin to destination.
Unigroup Relocation
As an agent for UniGroup Relocation, Admiral Moving and Logistics is the full-service long distance moving company Springdale and Fayetteville residents and corporations trust. We will manage all aspects of the physical relocation for your belongings, office equipment, and furniture. We require a challenging set of high standards. Therefore, we select only the best long distance moving partners around the world. Today we span the globe with over 400 service centers in more than 120 major centers of commerce. Through this network, we deliver superior, seamless service. Plus, we offer the most efficient and cost-effective routing of shipments.
Our Global Network
While spanning the globe with all of our long distance moving company partners, we can be with you every step of the way during your move. By using this global network we provide:
Optimum shipment routing
Superior rate negotiation
Direct management of the customs process
Policy and exception management reporting
Insurance and claims handling
We are your local NWA agent for Unigroup Relocation. Admiral has the experience and knowledge. Plus, our partnership advantages help prepare and get you to your new international address. There's a reason we've become the long-distance moving company NWA residents depend on. For more information on UniGroup Relocation, visit UniGroupRelocation.com.
Long Distance Movers – Customer Reviews
"EXCELLENT — no more words needed, other than THANKS!"
(Little Rock, AR to Aberdeen, UK)
-Larry
"The crew from Admiral performed an outstanding packing job in our Bentonville, residence…We thank our Admiral coordinator for accommodating our packing/shipment needs on such short notice."
(Bentonville, AR to Dubai, United Arab Emirates)
-Enrique
"I would like to compliment your crew for doing an excellent job in packing and loading the four different shipments. The crew was efficient, careful, detailed, and friendly. It was an excellent experience. Thank you for sending them to help me in the move."
(Rogers, AR to Spain)
– Phillip
"Thanks for sending such quality personnel each time we have needed your services! "
(Yukon, OK to Baku, Azerbaijan)
– Pat
Contact us today to schedule your free "No Pressure" in-home quote from one of our experts