Admiral Corporate Moving and Relocation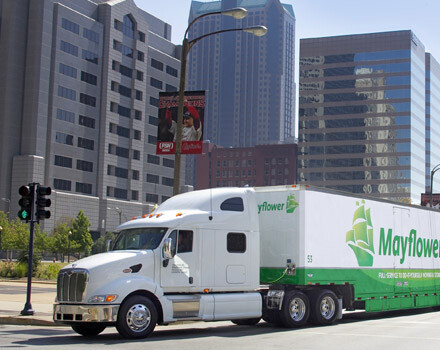 Corporate Moving Program
Admiral Moving and Logistics in NWA is the most reliable choice when it comes to Corporate Movers. We handle small, medium, and large scale moving. Whether you need to move across town, the state, or the nation, we have the necessary trained staff to handle the relocation. Depending on your internal resources we can structure your move as fully outsourced to our company. We'll handle every detail of your move including employees. We provide this service as a package or provide a selection of a la Carte moving services to augment your abilities.
Regardless, you can rest assured that we'll make your move a success! And, we'll do it with as little downtime as possible.
Lump Sum Programs
Admiral can assist you in managing your lump sum relocation programs as well. Our wide range of solutions will enhance this benefit for both your organization and your employees.
Relocation Assistance
We have access to the best-known brands in relocation and transportation. Not to mention, we can provide tailored relocation solutions to meet your specific program needs.
Small Shipment Containerization
This service will give the flexibility of providing a simple transportation solution for employees given a smaller relocation lump sum or a self-move option.
Office Moving With Confidence
Trust only the best with your NWA Business and Commercial Moving. Whether you are moving offices across town or hundreds, even thousands of miles away, let us show you the experience and expertise of Admiral Moving and Logistics. Contact us today and get started with a free, no-obligation moving quote.
Discovery
Our professional consultant will meet with you to fully understand your needs, concerns, and objectives.
Detailed Analysis
After we have determined your needs, our consultants will conduct a detailed on-site inventory and survey of both old and new sites.
Full-Service Movers
Choose a traditional full service moving program. This provides you and your relocating employees the flexibility of choosing services on an "a la carte" basis to fit the needs of each transfer.
Storage Capabilities
We have storage solutions to meet your needs. Whether planned or unplanned, short-term or long-term, we have your storage space.
Executive Level Moving Program
An Admiral executive move guarantees a "hands-on" approach every step of the way. We provide dedicated packing and loading crews that are assigned to the executive throughout the entire move.
Automobile Transport
We specialize in automobile transportation and logistics. We have the experience and flexibility to offer you the most reliable, money-saving options.
Contact us today to schedule your free "No Pressure" in-home quote from one of our experts